VC4A Venture Showcase
Showcasing the most investible ventures
Hi!
In order to join VC4A Venture Showcase Showcasing the most investible ventures, please sign in to your VC4A account first.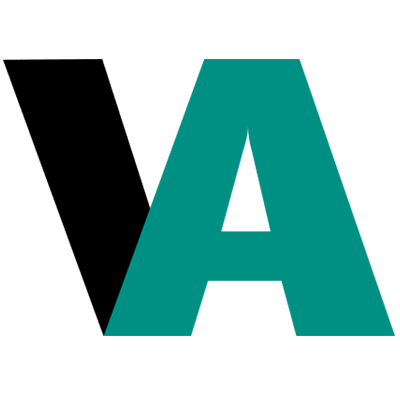 Sign up or log in
Use your email or social account to get started
Engage the next most investible ventures and get early access
Investors:
Refer companies from your network or portfolio
Leave your details here if you want to join the selection committee, share your expertise as a mentor or join the DealRooms to access highly curated companies
Organizations:
We are always on the lookout for strategic partners who can offer value to portfolio companies (content and/or perks). Reach out and let's explore!
In return your organization will be mentioned as one of the partners in all VC4A Venture Showcase communications and you will get early access to the pipeline.
VC4A's Venture Showcase is an exclusive program of choice for early-stage investors and hand-picked startups looking to raise their Seed ($500K-$1,5M) and Series A ($1,5M-$25M) rounds.
The startups that are selected for the Venture Showcase represent the best investment opportunities from emerging markets. They have been vetted by leading investors through a rigorous referral and selection process. They demonstrate strong market potential and a competitive edge, are well-positioned for regional and international expansion, and are working on important innovations in the finance, healthcare, education, energy, transportation, logistics, and e-commerce sectors, amongst others.
Track record
Since 2017, VC4A has selected 109 companies from across the African continent as part of 8 Venture Showcase editions, resulting in over a hundred Seed and Series A deals totalling over $800M.
With over 150 funds and angel groups participating, VC4A involves the early-stage investor community in every step of the selection process: referring companies for the program, evaluating the applications, conducting the interviews, and ultimately defining the portfolio.
The program offers investor readiness masterclasses, one-on-one mentorship and technical support by leading VC fund managers and angel investors.
Selected companies receive unprecedented exposure at industry's leading events, such as Africa Early Stage Investor Summit, VivaTech, AfricaCom and EU Africa Business Forum, and engage in further conversations with investors via invitation-only DealRooms.
In 2017 and 2019, the Venture Showcase approach was used in collaboration with the World Bank to host the XL Africa (2017) and L'Afrique Excelle (2019) programs, and received the World Bank President's Award for the best World Bank project in 2017.
The program is backed by the Dutch Ministry of Foreign Affairs and European Commission and supported, amongst others, by AWS, Deloitte and ENSafrica.
A closer look at the Venture Showcase
After hosting the first 6 editions of the VC4A Venture Showcase and XL Africa and Afrique Excelle, an ambition arose to get a better understanding of the impact of the VC4A Venture Showcase on the participating ventures. In this report, a closer look is taken at all 78 ventures that participated between 2017 and 2020 to see what capital they've been able to raise, how this has contributed to the overall growth of their companies in general, and their ability to create jobs more specifically. This analysis is illustrated by 6 case studies from ventures and investors involved in past Venture Showcase editions.
Associated Events
Each Venture Showcase is linked to an event that gives the selected cohort the exclusive opportunity to pitch directly to our community of investors. VC4A and ABAN have partnered again for the 9th edition of the Africa Early-Stage Investor Summit (#AESIS2022): Online and complemented by in-person Investor Meetups hosted in cities around the world. The event welcomed more than 2,000 delegates attending from 75 countries around the world, the largest gathering to date, with more than 600 early-stage Angel and VC investors connecting at the annual summit resulting in over $500 million being invested in showcase companies.
Africa Early-Stage Investor Summit
For our Latin America Venture Showcase VC4A partnered with CAINCO for the 1st edition of the Latin America Venture Showcase, where the main active players of the investment ecosystem in LATAM meet. This two-day event is a fantastic opportunity for founders to interact with disruptive ventures from Bolivia and Latin America, learn about successful investment cases in the region, and engage with disruptive tech to generate new partnerships.
Venture Capital & Investment Summit LATAM
Award winning program
XL Africa, a program designed and implemented by VC4A and its partners has been awarded with the World Bank 'President's Award for Excellence' in June 2018. This award recognizes and rewards teams for supporting the Maximizing Finance for Development approach, exceeding the expectations of the job, demonstrating WBG collaboration, and/or exhibiting exceptional leadership:
"XL Africa set out to prove that African digital entrepreneurs can be globally competitive. The result was a portfolio of 20 highly investable digital startups that are disrupting traditional industries and business models in sub-Saharan Africa."
What others have to say
"Following my time as a mentor to Kais for the 2020 VC4A Venture Showcase Series A, we have concluded a transaction, and Newtown Partners is now an investor in Fulfilment Bridge. After I had spent a few thoroughly enjoyable weeks working with Kais, I just couldn't pass up the opportunity not to invest myself."
Llew Claasen, Newtown Partners
"Newtown Partners was our lead investor and the first to join our pre-series A round. I would add that this relationship/transaction went 100% online from the beginning of the mentorship program until we closed the deal. I wanted to thank you guys for the opportunity knowing this was a direct result of the VC4A exposure and mentorship program. Thanks again for your support and proud to be VC4A alumni."

Kais Khadhraoui, Fulfillment Bridge
Latest funding rounds received by Venture Showcase alumni